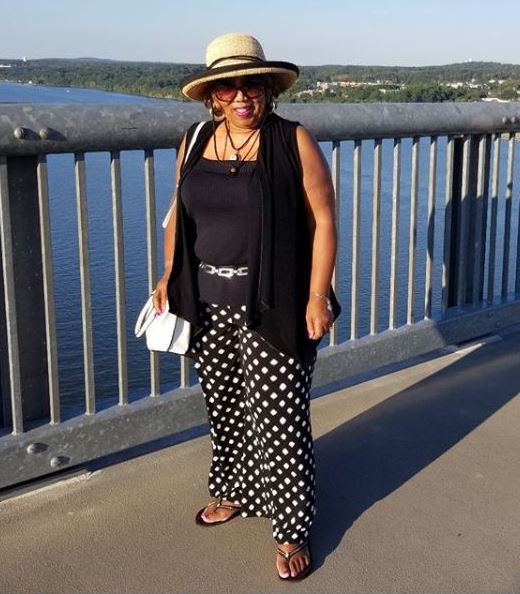 As the oldest of 3 siblings, "Lady Di" was born and raised in Plymouth Mass.  And is known in her Family as the ultimate dramatic Dreamer.  She has a HUGE extended family and as one of the Oldest, she was always labeled bossy, independent, pushy, very opinionated, tough on people and always in charge.
During the bulk of her Telecommunications career her, "take charge attitude" quickly developed and put her into Supervisory and Managerial positions where she honed her skills for mentoring and encouraging people to "Follow their Bliss".
Through that process, she realized "HER" bliss was helping other people find and pursue their DREAMS.
As an HR telecommunications interviewer she was constantly asking applicants what their DREAMS were and was amazed how many young people had no idea.  She has a firm belief that everyone has a DREAM that has been place in their heart and in so many cases is probably their life's Purpose.
"If you don't pursue your DREAMS, someone will pay you to pursue theirs."
After retirement and a succession of entrepreneurial endeavors Lady Di finally developed a program called "Day Dreams in Focus", a workbook/seminar that she had  begun delivering at a local community college.  She felt she had finally found her Purpose in Life.
Then without warning, and out of nowhere, she was diagnosed with Uterine Cancer.
She assumed that was an automatic death sentence, but her fear was not so much about dying as it was about dying with her song in her heart  She hadn't yet done some of the things she had on her "Bucket List."  She disliked the term Bucket List, and remembered another euphemism for dying, "pushing up daisies", she rebranded her list the Daisy List.
The Blog came about as a result of wanting to keep her family members up to date on her treatment progress and status.
Thus the Daisy List Blog was born.
In the words of Lady Di…… "Although my Journey has been a success so far, as most of us in this Club know, you're NEVER completely out of the woods.  But, I've made up my mind not to be resigned to living with a shadow hanging over my head for the rest of my life."
I'M MOVING ON – NOT JUST SURVIVING, BUT THRIVING! 
 As a member of this exclusive Club, one thing you hear from almost all survivors, is the fact that they all want to Give Back and help others.
The Daisy List Blog has evolved into a tremendous potential platform for me to use to help other people.
I now know that the Cancer Treatment part of my journey was only Phase One. 
Phase Two is to make sure it becomes a vehicle to "GIVE BACK" on a much larger scale. 
My vision is to spread the Daisy List concept around the country and then around the World.
Although the "WHAT" part of my vision is clear, the"HOW" seems to be unfolding as I go along.  I've left it in God's hands.
I had no idea that my personal tsunami would lead me directly to my "PURPOSE IN LIFE"
Giving back and mentoring people's Dreams, two of my biggest passions.
At the beginning of this journey, I truly believed I had been handed an immediate death sentence.  Instead the exact opposite happened.  I'm learning how to live with Purpose and meaning and how to live a deeper and more conscious life all while expressing eternal gratitude.
I sincerely hope you read and enjoy the Blog.  My hope is that it helps others understand that "anything" is possible even from the darkest experiences in life.  
 So visit us often at www.daisylist.org, and find out about:
And the full story behind the "Daisy List"
Enjoy the Blog and make every day a Magical Day!